GET THE TRAINING WITHOUT THE TRAVEL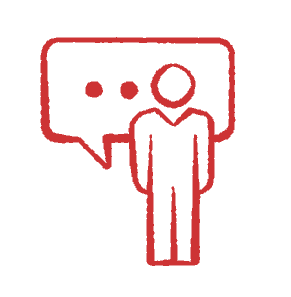 "Win Without Pitching has made us millions while freeing us to focus all of our powers on helping our clients achieve remarkable successes."
Mark Dimassimo, CEO, DiMassimo Goldstein
"Our investment in Win Without Pitching delivered the tools, discipline and encouragement we needed to transform our firm from a local agency to a leader in the retail marketing space. Our clients now include global brands that would be the envy of any agency. "
James Cusson, President, Theory House
"In the history of our firm there was a point where the battles quit being so hard and the wins started coming faster, bigger and easier. What changed? We found Win Without Pitching."
Ryan Gill, Past President, Cult Collective
"One year after graduating from the Win Without Pitching program, revenue is up 40% and profit is up over 400% (truly). In 15 years of business, listening to Blair is the single best investment we have ever made."
Mark Williams, CEO, Mortar
HAVE A LARGE TEAM THAT NEEDS HELP?
If you're ready to take control of your business and would like to know if you're a good fit for WWP pitching training or coaching, please complete this form and we'll be in touch shortly with more information.